So, the TRB Annual Meeting is going virtual . . .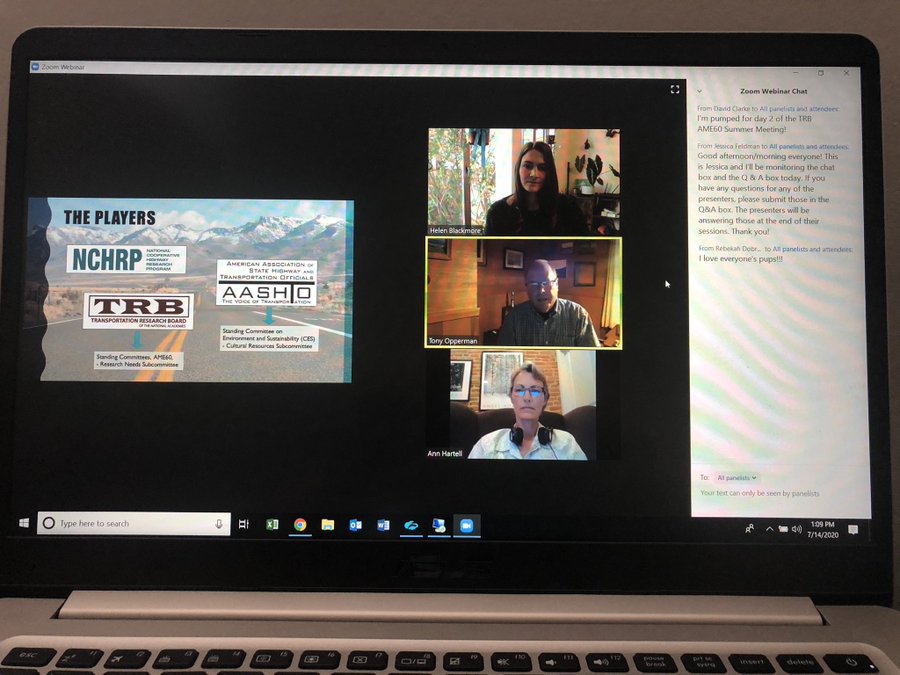 Each year in January thousands of people convene for the Annual Meeting of the Transportation Research Board. But not in 2021. This year, the TRBAM will be all virtual.
For the transportation community, the TRBAM is a touchstone. It provides the opportunity to connect with colleagues and learn about what they have been working on, whether they are academic researchers, consultants, or staff from transportation agencies. Many of us have developed amazing networks that have proven to be instrumental in our finding and opening doors for professional opportunities and growth.
Judging by the reactions on social media to the recent announcement of the switch to a virtual format, I'm not alone in feeling that while the decision to go all-virtual is unquestionably the right call, there are pangs. I'll miss seeing people. People in real time. And in shared space. And I'm already weary of screen time, with no relief in sight.
Still, a recent experience has been very heartening.
The TRB Standing Committee on Historic and Archeological Preservation in Transportation (AME60) met in mid-July for their summer meeting using an all-virtual format. The volunteer organizers put together a program with updates from the field, from recent research, and from regulatory/federal agencies. One session focused on how the Committee can be active in identifying and fostering needed research and I was invited to participate as a panel member to talk about the National Cooperative Highway Research Program (NCHRP) program and process.
Linda Henderson of Texas DOT and Helen Blackmore of California DOT were so wonderful and careful to prepare me and my fellow panelists, Gail D'Avino of Georgia DOT and Tony Opperman of Virginia DOT. We had a practice session just for our group. Then there was a meeting-wide tech check session a few days in advance where all presenters and panelists could log on an make sure they understood the technology (including where the mute button is!).
On the day, everything went so smoothly. During the session, the chatbox was monitored, transitions were seamless thanks to Helen's prompting us in turn as we had practiced, and the time was well managed.
The program also included informal networking conversations between formal sessions. These gave people the chance to continue a discussion thread from the previous session or just to chat and catch up. The whole vibe was so collegial and the exchanges–verbal and in the chats–were as intense and substantive as ever.
The whole experience shows that virtual conferences can be terrific. But because they are new for many of us, add the potential for technical glitches, and take away some important elements of human interaction, they require an extra scoop of leadership and preparation. Thank you AME60 for showing us all how it can be done and done well!
Information on the July 2020 Summer Meeting of AME60 is here: http://events.r20.constantcontact.com/register/event?llr=ekdybgfab&oeidk=a07eh5eb0a7b941dffe
Find AME60 on Twitter: @TRBadc50
The 2021 TRB Annual Meeting website: http://www.trb.org/AnnualMeeting/AnnualMeeting.aspx